Coming Soon: Forward Multimedia Model Online Store
I'm sure you're wondering, given all my articles, explanations and advice about e-commerce in Trinidad & Tobago, why I'm not doing it myself if I'm such an expert. Good question and I'm glad you asked. There's actually two reasons: I'm already doing what I love and that's enough. A bona fide online store is a full-time business even without the physical storefront. Orders to track and fill, inventory to maintain, dealing with suppliers, customers, shipping— everything, is a big ask and requires heavy commitment to work and will tie me down too much. The other reason, I like to sleep late.
As the title says, the least I'm going to do is to show you how it's done because I want my site to always be a live example of everything I say I can do for you. I intend to do it with an actual working store, albeit on a small scale but 100% e-commerce in every respect. I'm talking professional website, shopping cart, SSL Certificate, online payment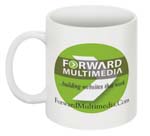 via Paypal and 2Checkout, delivery— the full US shop-in-your-pajama experience in T&T. I haven't figured what products yet, but I'm open to suggestions; perhaps nice Forward Multimedia merchandise like T-Shirts, cups, hats, lingerie (last one was a joke!). Possibly some of my clients' products but it's all percolating at the moment.
The objective is to show you a working Trini e-commerce website the way it should be, which is hopefully the way you envision it. Combined with the fact that (I hope) by now I've earned your confidence and trust to support it, knowing that Zaf and Forward Multimedia are the real deal and and above board and always straight with you. That's it for now, I'll keep you updated…any of you print T-Shirts? LOL.