Trinis Are Not Ready for Local E-Commerce and Other Myths
The biggest myth erroneously perpetuated by merchants for poor online sales is that Trinis are not ready for local E-Commerce. Same excuse goes for physical store owners on the fence to make the transition, and also by armchair experts observing from er, their armchairs.
Nothing could be further from the truth. and I contend that local merchants have it WRONG. The truth is that It's the merchants who are not ready for local E-Commerce! They should be pointing their fingers at themselves.
MYTH #1: Trinis are not ready for local E-Commerce
FACT: We are not ready for the Trini version! We are ready for local E-Commerce but ONLY that which duplicates the AMERICAN EXPERIENCE. More specifically, the AMAZON EXPERIENCE. It's the yardstick most (including me) will measure by. And pray tell, what's the Trini version? The Trini version is the piss-poor retail store experience we're all accustomed to that naturally transfers to online. The one that broadcasts the unique Trini message 'to ass with you'. Sorry to say, but I always maintain, if your business sucks offline, it will suck online.
Within that overall message are the constituent pieces that unfortunately combine synergistically to make shoppers run like the wind. Meanwhile merchants scratch their heads in childlike wonder. Top of the list of these constituent pieces are:
1. POOR STOREFRONT DESIGN: I've seen many online stores done by both professionals and do-it-yourselfers that don't make the grade. You know the grade when you see it, and if your site doesn't look like the consummate professional or even one tier down, professional, then you won't get anyone through the door.
2. SMALL CATALOG: I love multiple categories but hate to see less than a dozen items listed when I click. This is a cardinal sin for local 'department store' sites and the second biggest turnoff next to storefront look and feel. The only stores that can get away with this are the truly niche stores where small catalogs are expected like say. gift baskets— one wouldn't expect more than 20 or 30 styles. However if your category are men's sneakers, don't show me 3 styles and none available in my size.
3. MINIMAL/CONFUSING ORDERING GUIDES: Online payment methods and delivery options are often unclear and confusing. These need to be explicitly described in no uncertain terms with all the assurances of the process. Merchants don't understand that there is no shortage of space on their pages. It's better to be very detailed that the customer when he/she reads nod in confirmation than only raise more questions.
4. UNSECURE SITES- NO HTTPS: This is a real no-brainer. As long as your selling online, even if payments are handled on a third party processor's site securely, you need that green padlock on your browser. Even with First Atlantic Commerce (FAC), local banks do not allow credit card processing on merchants' own servers because of PCI compliance issues, so it's always on a Hosted Payment Page, meaning nothing happens on your site anyway. The HTTPS is for reassurance that you have taken steps for your customers's online security and SSL Certificates are not that expensive; some hosting providers even provide basic ones for free.
5. POOR MARKETING: What if you had an online store and nobody came? This is the case for many in T&T. I explore this aspect specifically and in-depth later down this article. Truth is that this requires it's own separate article.
MYTH #2: Trinis are skeptical about using their credit cards on local sites
FACT: Only those who are not accustomed shopping online have this issue. Seasoned Amazon shoppers know the drill— if we don't see 'HTTPS', the green padlock, the SSL Certificate etc., then obviously red flag. If your site doesn't clearly and explicitly articulate the payment procedure and processor to the customer— and by articulate I mean SCREAM it to them in no uncertain terms, then you have only yourself to blame. Unfortunately, this is predominantly the case. Most local sites give mere passing payment guidance without going the extra mile to give reassurance KNOWING that this preconceived notion is an obstacle they have to overcome.
Granted, I have heard that excuse from individuals but from paranoid individuals who have no understanding of how credit cards work online. They also forget that credit card companies favor the cardholder; disputes trigger chargebacks and reversals immediately and put the pressure on the merchant to resolve.
Regardless of real or imagined fears, it's in the merchant's interest to emphatically address this issue so as to leave no doubt, but unfortunately, it's seldom done.
MYTH #3: Many Trinis do not have credit cards to shop online
FACT: There are over 200,000 credit cards in active issue in Trinidad & Tobago. These are actual credit cards that the holders apply for at their banks. Then there are the many Visa/Mastercard loadable debit cards that many local banks make available for those without credit.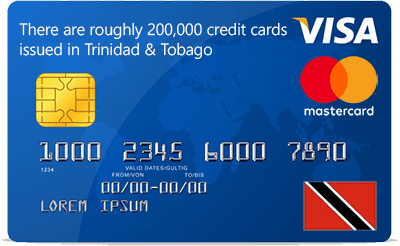 But I can still debunk that myth with the mention of two words: ONLINE TAX. Enough credit card transactions were taking place to warrant this brainless penalty courtesy your unfriendly brainless finance minister moving perfectly to the strings of his puppet masters.
ANOTHER FACT: CREDIT CARD NOT NEEDED. With the introduction of Wipay, that excuse of credit card penetration goes out the window. Similar to paying with funds from your PayPal account, customers can pay with funds from their Wipay account. Funds can be loaded to a Wipay account by purchasing vouchers at any Lotto booth in T&T and the Caribbean and via credit card. This leads straight to the next myth.
MYTH #4: The local online market is too small to be profitable
FACT: This is one of the poorest excuses I've heard. If this were true then your neighborhood 'parlour' would have gone out of business a long time ago. Imagine your neighborhood parlour opening up to the entire town instead of just the surrounding homes. Now imagine it opening up to the entire country and the Caribbean.
Another example: your neighborhood mini-mart. Every community in Trinidad & Tobago has a version of 'parlour+' or even 'parlour++', you know, a couple of levels up from your standard small shop where basic grocery items are available. Then there are the full-fledged mini-groceries that you can get EVERYTHING like the mega supermarkets minus the exhaustive range of brands. Now my point— these business owners do just fine with their tiny percent of the national market don't they? In fact their market ends at the next closest business like theirs. Hence business evolved to open up markets via branches, which we are all accustomed to today.
You do the math. The internet removed or drastically reduced all limiting factors to expanding market reach: capital cost (no need for additional physical locations and all that goes with it), legal/regulatory requirements (no hoops to sell to Caribbean and internationally), administration (doesn't become a nightmare), and these are just a few.
My site is perfect but online sales are still slow
So what if you've done everything right: your site is clean and professional, catalog robust and healthy, everything is solid but you're not getting the sales you're expecting. What are you doing wrong? There's one simple reason and you have only yourself to blame. The problem is your MARKETING!
Were you expecting some other reason? It's all your fault and you don't know it. Actually it's not that you're doing something wrong, it's just that you're not doing it right. Marketing is a hell of a thing and if done right even crappy businesses can make out like bandits (and bandits are making it big time in T&T today, both in and out of Parliament).
Missing the mark with marketing
It's just you haven't figured it out the winning formula yet. You know who's figured it out? Nigerian Princes and officials, 'account suspended, reset password' notifiers, 'domain SEO registration expiring' services etc. You know them, these online scammers are still around because they work. They don't work on you because you're not the intended target, their target is the extremely gullible. That's my way of telling you that you have to figure out your target.
Not only do you have to know your target, but you have to figure out the best way to reach them. Often it's via intelligent trial and error, i.e. not by flinging mud and hoping something sticks. What may work for others may not work for you, and sometimes you unconsciously dismiss some worthwhile avenues like offline, i.e. plain old traditional advertising.
Online Marketing
We all know the reach and power of Facebook and I see business ads all the time. I can't tell you the last time I saw one for an online store. Actually I can't even recall when I saw the first one for an online store. For all of social media, Facebook is obviously the only go-to platform for maximum visibility and conversion.
Facebook Advertising
We all know you have to pay to play. No more organic reach, Mark Zuckerberg saw to it that we'll have no choice but to ante up because nothing in life is free. Love him or hate him (I hate him), go ahead and place your business ads and let everyone know your online store is open for business. You're still doing something wrong though; an ad for an ad's sake still won't cut it, and I'll reveal ONE TRICK THAT WILL GET VISITORS SWARMING TO YOUR ONLINE STORE!. How click-baity is that! I'll reveal that below.
Email Marketing
Sigh… How Trini's are missing the boat by not using email marketing. We all get multiple emails daily from US merchants: Amazon, Macy's, Walmart, Children's Place, Sears— you know them all. And don't tell me you don't read them, most do, and yes, some of us don't even bother to open but simply delete, BUT… you never unsubscribe don't you? I'm not going to explain this further, figure out the reason, you know it full well.
Leveraging existing customers
It's hard to generate new customers generally. It's harder to get new customers if you're a brand new business with no track record. There are many merchants in Trinidad & Tobago who made the leap from offline to online, still operating their physical stores, but yet haven't gained the traction they were hoping for. These are established businesses with a huge customer base who you think would hit the ground running, yet they're motionless in the starting blocks. What gives?
Again marketing is a hell of a thing, they're obviously not doing something right. For starters, many haven't been 'mining' their customers' emails. Many only look to do this only when they're ready to start their online store. Don't wait, if this is you, get on this right away.
Assuming you have a few hundred emails to start with, why haven't your customers made the transition with you? I'll be straight with you— that's a question you have to ask them. They're YOUR customers, you meet them in person. If you haven't looked them in the eye and asked them directly, then lawdie, you need a good bullpistle.
Offline Marketing
Traditional offline marketing is still around and not going anywhere. Like I said before, you're going to have to avail yourself of the right mix of marketing tools for optimal results and often it's by trial and error. Here's a couple for you to consider.
Networking & Referrals
Ahh, the power of word of mouth, so out of vogue but absolutely a winning move. There are two ways to harness this time-tested and unbeatable marketing tool.
1. Use your sphere of influence: You have friends, family, colleagues, business associates, co-workers, acquaintances, even your tanty and nennen (even these ole people more tech-savvy than you!). You have a chockful of phone numbers on your contact list and an even longer list of emails, USE THEM. This is using your network.
2. Use customer referrals: This works for both on and offline but actual word of mouth goes a longer way I'm sure you know. For example, "Girl I bought so-so from this online store and they're really good, blah, blah, blah…". Such a conversation would lead straight to a discussion about all the pre-conceived 'challenges' that were faced and overcome. If the experience was positive, then you'll have a positive review and referral. Imagine the reaction if there was nothing to overcome and that the account of the experience was that it was same as the American experience!
Radio Advertising
I recommend radio ads if you can afford it. I'm not sure how the rates are for a campaign these days. The radio market in Trinidad & Tobago is very segmented with no one frequency dominating. As a matter of fact market share is more or less equally divided among them, each station generally holding between 6% to 8%. Personally, I listen to either Star 94.7 FM or 95.1 FM.
The best times are usually morning and evening drives obviously, on the way to school and work and the trip back. I know of many businesses only from radio that I haven't EVER seen anything from them online and without even a mention of a website or Facebook page in the ad, i.e. their advertising is EXCLUSIVELY OFFLINE.
One trick to get visitors swarming to your online store!
Ready for it? AN OFFER THEY CAN'T REFUSE! Forget the paltry 10%, 20% off or free delivery, nobody bats an eye anymore. You have to GIVE AWAY THE FARM, yes, lose money on an item by selling unbelievably cheap, either cost or BELOW COST! Don't think of it as an expense, rather an investment because it really is. Why would I recommend such a ridiculous sounding strategy?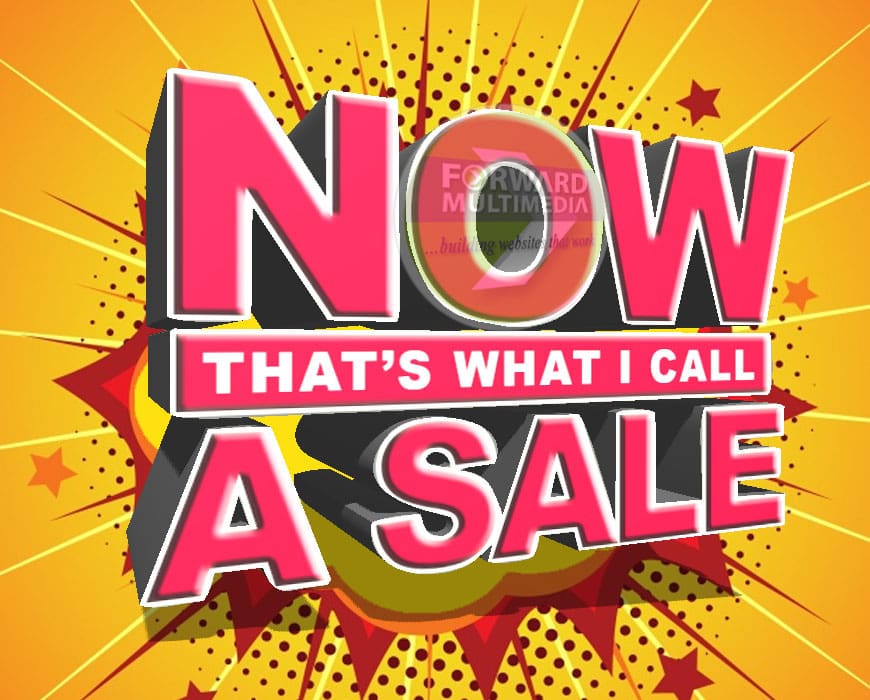 Because it's an absolute surefire way to get hordes of visitors to your online store for a fantastic WIN/WIN you never saw coming. I mean it's WIN2.
WIN #1- VISITORS: Leaving conversions and actual sales out for the moment, you get pure traffic that you wouldn't have gotten otherwise from a tame, standard offer. The plus side to this is the higher probability of conversion, i.e. actual sales. Your strategy here is the visibility and awareness of your site which you should have an additional strategy to leverage those who do not immediately convert.
WIN #2- SALES: Sure you take a hit on your profit but your goal is ACQUIRING A CUSTOMER. If you've seen SHARK TANK, you'll hear this all the time from 'Mr Wonderful', the cost of customer acquisition. This cost which you incur with the hit you take will result in REPEAT business down the road.
Investment vs Expense pyschology
Such an approach is a bona fide investment, I'm not telling you to not think of it as an expense so you can feel better about it. If you feel that the run-of-the-mill token discounts that Trini merchants get knots in their stomachs for because they 'lose' money, will work better then you may disagree with me.
Loss Leader Strategy
Employing this 'trick' is a time tested marketing tool around since the days of yore and has never fallen out of fashion. In fact, it's the exact tool used for the annual Black Friday deals (in-store deals after US Thanksgiving holiday) and Cyber Monday (online deals the Monday following Thanksgiving), which we have all fallen hook, line and sinker for. Both sales events have been duplicated here in Trinidad & Tobago.
The premise is to get them in the door with an unbeatable deal. Once in, they're more likely to buy other things at regular price.
Beyond the sale: YOU GET A CUSTOMER
I've observed that this is something Trini merchants can't fathom. They can't seem to see beyond the sale, so to them every customer is like a mosquito, i.e. does no good to the host after it leaves. However, your customer is like a bee, it pollinates and brings goodness after it leaves; in your case for you. I don't have to explain how much value a good customer experience adds. It brings both new and repeat customers and is a self sustaining cycle once set in motion.
Conclusion
Don't believe the myths, we're ready and willing and able. And I want to remind you that for all the rocket science you think is needed for successful E-Commerce in Trinidad & Tobago, leave rocket science for rocket scientists. The simplest solution tends to be the right one. Just walk up to a few people and ask them.
Hopefully the local E-Commerce industry will get a shot in the arm when the Ministry of Trade & Industry implements their National E-Commerce Policy. For the record I am working with them in its implementation in the interest of local online shopping. This, coupled with you acting on the information in this article, I think we have a good chance of doing some serious online business in T&T this shopping season.