First Half 2018- Website Design & E-Commerce
In our tiny world of Trinidad web design and E-Commerce the status is that the industry is alive… but not kicking. I've grudgingly come to accept the 'poke a poke' Trini way of everything. So for all the exciting developments that's developed and still developing, I advise you to contain your excitement and take things as they come like I do. Yes, things are moving forward at breakneck molasses pace, but 'doh study it'.
I was bright eyed and bushy tailed for 2018 and I had quite a few articles already sketched out to roll out once a week, but so much for my well laid plans. Articles take time to write, and you've surely observed that all I put out are well structured and substantive. It pains me to not have as many as I had hoped but with work, family, life, there are just so many hours in the day, and I'd rather take the time to write something useful and worth your read, than churn out one 'for so'. And I've come to learn that my articles are frequent source material for students of higher education researching for courses, which is, of course, in addition to you my loyal readers.
E-Commerce in Trinidad & Tobago 2018
I know this is all you have on your mind right now so I'll get straight to it. I've observed that everyone's still unclear about the state of the industry, the payment options available and the process. Even though we have First Atlantic Commerce (FAC) and Wipay, people are still hung up over PayPal and can't seem to let go. I get so many questions about PayPal it ain't funny, and I think Wipay woefully dropped the ball here by not specifically marketing their solution as a PayPal alternative. They're marketing themselves as a general solution and which is poor marketing. My old PayPal articles are still generating comments and questions even though they are mostly outdated. More on that below.
Online Payment Options- CREDIT CARD
As of 2018 there are only two (2) locally available and supported online payment options accepting credit cards. You hear that, TWO, just TWO, only 2, read my words, TWO. And to be clear, these gateways enable online payments using credit cards FROM ANYWHERE IN THE WORLD, it's not restricted to only local sales— except if the website specifically limits transactions to only 'Allowed Countries'. That's my way of telling you that you can allow or disallow countries. My client's typically restrict to Trinidad & Tobago if they're not ready to deliver outside the country.
1. First Atlantic Commerce (FAC)
First Atlantic Commerce (FAC) as a payment solution is offered by five (5) local banks. So far I've done integrations with only two of them, First Citizens Bank (FCB) and Republic Bank. I've done both Magento and WordPress integrations with Republic, and only Magento with FCB. I've also moved away from using a foreign developer for integrations and now use a local developer. FYI, the five banks are:
Scotiabank
First Citizens Bank (FCB)
Republic Bank
RBC Royal Bank
First Caribbean International Bank (CIBC)
Generally you don't have to initiate contact with the banks unless you're building the online store yourself. Your web designer will initiate the process as you'll need help with the forms etc. And in case you are doing it yourself, then you'll have to contact the Electronic Banking department of the respective bank; there is no need to contact FAC to begin.
I don't know much about the other banks except Scotiabank which I had contact with in the earlies and after my experience with them I have nothing good to say, so I'll say no more about them. I recently learnt that First Caribbean International Bank (CIBC) came on board as well. RBC Royal Bank has pretty much ignored my request to initiate a relationship after I contacted their official department provided to me by FAC.
I've also learned the hard way that Trini banks operate like Trinis, 'poke a poke', no urgency about anything. While the actual integration and testing from the time FAC issues the preliminary integration credentials to authorization to go live can take as little as two weeks, the actual application and approval process from the banks till you get the Merchant Account (MID) that FAC's needs, takes at least a month sometimes more. They move at a glacial pace for whatever reason so I've given up fighting and now go with the flow.
First Atlantic Commerce on the other hand NEVER drops the ball. When you deal with them you can sure tell they're not a local company. They are a pleasure to deal with. Even if some other gateway provider comes eventually, they'll really have to come good to go up against them. And it will have to be foreign based, I don't see any Trini company being able to compete with them the way we do business.
2. WIPAY
Well lawdie, where to start, WIPAY is truly Trini to 'de' bone! I like these guys but they have too many irons in the fire right now. Seemingly a victim of their own success, they've all but abandoned the donkey that got them out the gate, in favor of horses, and in completely different races. Now I'm the one like an ass for they caught me real good. I was expecting ongoing development of the platform since my initial review, but it's pretty much been neglected and left to fend for itself, you know, 'dat good dey' Trini style as they apparently have bigger fish to fry.
WIPAY might get fried themselves now that they're swimming with the sharks of T&T. I don't see it ending well for the founders of WIPAY and they'll obviously beg to differ. But that's their business and they're seeking their interests and I have my business and I seek mine. And I seek my interest by seeking yours and my clients'.
WIPAY'S online payment solution remains the same, i.e. PayPal's model where they process online payments for you to an account in your name, which you withdraw at will to your bank account. The full workings are described in my initial review article, but I'll still rehash a little here. So you can still:
Sign up for a free WIPAY account online
Connect your WIPAY account to your online store (*see below)
Accept credit cards locally and internationally (**see below)
Accept payment from other WIPAY accounts (***see below)
Withdraw funds to your bank account
Online store platforms integrating WIPAY (*)
I have successfully integrated WIPAY on only two (2) platforms because I only use two platforms:
Magento
WordPress
I recently learnt that WIPAY can also be integrated on the do-it-yourself website builder, the WIX platform. It won't be on the list of default payment gateways a an option but will have to be manually coded in. I haven't verified this; I learnt of it at the Virtual Caribbean DNS Entrepreneurship Center (VDECC) event at the Trinidad Hilton on February 19th, 2018 during the open mic session. Sorry, I'm not going to verify this either, I generally don't recommend these DIY website builders.
But I do recommend DIY hosted shopping carts. Unfortunately most are 'closed source', the most popular one clients ask about being Shopify, which unfortunately doesn't support WIPAY. I'd really love to see hosted shopping carts with WIPAY as it will open up the E-Commerce market in T&T even more ( though it will cut into my business).
First Atlantic Commerce (FAC) remains readily 'integrateable' with any open source platform and NO WORKAROUNDS are required, it works flawlessly.
Accept credit cards locally and internationally (**)
But only in TTD. Your WIPAY account is denominated in TT Dollars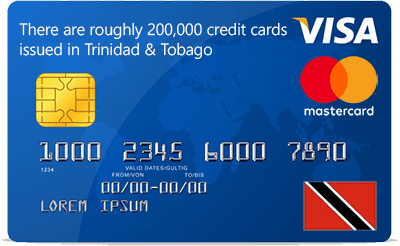 and your online store's base currency must be TTD too. Even if you have international transactions in USD or other currencies (depending on the country your customer is located), funds will be converted into TTD and deposited to your account. So who gets that USD that you legitimately earn? Well not you obviously, but I suspect it goes to the pockets of the poor and needy in our society who deserve it.
I've been repeatedly told by WIPAY that a USD account was possible but I've never seen this materialize. I would guess it might be on the Galleon's Passage boat that's sailing form China. As I write this it is NOT POSSIBLE to keep USD earned through WIPAY processing.
Keeping USD funds still possible with First Atlantic Commerce
It has always been possible to process in USD with First Atlantic Commerce (FAC) as they support many international currencies. The issue is only with the local bank that's providing your merchant account for FAC integration. First Citizens Bank (FCB) offers merchant accounts with TTD and USD support, but Republic Bank doesn't. Apparently Republic Bank doesn't give out this 'privilege' just so, and wants to 'monitor' your account first before they do. I suspect if you have the right last name and right connections you won't have to go through these hoops.
I don't know about the other banks and at this point I really don't care as banks can pretty much get away with anything they like in this Royal Imperial Majestic Banana Republic of Trinidad & Tobago.
Accept payment from other WIPAY accounts (***)
Your online customers can also choose to pay with funds from their personal WIPAY account if they have one as WIPAY is open to both personal and business accounts. The selling point of this option is that it means NO CREDIT CARD IS NEEDED to shop online. Funds can be added to a personal WIPAY account via any Lotto booth in Trinidad & Tobago and in most Caribbean islands. There's no need to worry about currency conversions from Caribbean customers as WIPAY handles all that for you.
Offline to Online Payment Options- WITHOUT CREDIT CARD
I just explained the WIPAY option above, which technically belongs in this section of course but I kept it together with the complete WIPAY write-up. So it's the first option. However, it's actually the SECOND option as there was already a similar offline to online payment method available long before WIPAY.
PAYWISE
I'll admit I've been aware of Paywise for a long time (they've been around since 2013) but never wrote about it till this article. Nothing against the company or service, but I didn't see it as a bona fide online payment method and I wanted to promote and encourage only pure online payment. I haven't changed my mind and I only include Paywise here for the first time to be fair.

How Paywise works
To make a payment via Paywise your online customer has to visit any NLCB/Lotto booth in Trinidad & Tobago, and keep their receipt. Afterwards, you are notified of the payment by SMS and email. On the next business day, the payment is credited to your bank account. A summary of the process:
CUSTOMER SIDE
The customer goes through the process as per any online purchase
At checkout the customer selects the Paywise payment option
The customer receives instructions to make the payment at NLCB lotto booths
The customer visits the lotto booth and makes the payment
The customer collects a receipt
MERCHANT SIDE
After the customer makes the payment Paywise processes the payment
Paywise posts the payment transaction to the merchant's website
The merchant's backend flags the order as being paid
The merchant fulfills the order
Possible New Entrant- "One Caribbean Card"
WIPAY will meet a strong challenge from a new contender based outside T&T by a company called Global Business Development with their proposed ONE CARIBBEAN CARD with the objective to 'unite Caribbean commerce eco-system'. It's touted as a "home-grown alternative to say, Visa and Mastercard", so essentially it's a Caribbean credit card.
The full story was covered in the May 10, 2018 issue of the Business Day section of Newsday. See link here: One Card to Unite Them All. They appear to have some solid backing and management and I foresee that WIPAY is going to have their hands full.
It's not rolled out yet so we'll have to wait and see. The company does cover E-Commerce solutions, mobile payments and electronic gateways. So you see, everyone's on board this E-Commerce bull-cart.
E-Commerce Platforms in 2018
The limiting factor always start with the payment gateways supported and only two gateways available in Trinidad & Tobago like I said are: First Atlantic Commerce (FAC) and WIPAY. Again, FAC integrates with any open source platform and they provide a comprehensive developer's guide that any developer worth his salt can follow.
WIPAY also has a developer guide so ostensibly it can be similarly integrated. I've never tried, only because I work with only Magento and WordPress AND WIPAY already has a WordPress plug-in freely available. WIPAY Magento has to be manually coded by a developer.
Magento Online Store Platform
Magento remains the option for serious E-Commerce and not for the faint of heart. It's expensive to set up, has a steep learning curve and easy to break if you play around with it too much. I only recommend it for medium to large companies with established presence. For them the cost is not prohibitive and in line with what can be deemed a solid and forward-looking business investment. Some of my featured Magento stores are below.
WordPress Platform with Woo Commerce
Woo Commerce used to be the second most popular shopping cart in the world after Magento at end of 2017 finally surpassed it! Imagine that, an e-commerce plug-in that adds shopping cart functionality to a business website actually beat a bona fide built-from-the-ground platform. Magento should be embarassed. It actually shows that they haven't been listening to the market because instead of redesigning their platform to be easier to work with, they actually made it more difficult with their new Magento 2 version which i still haven't gotten the hang of yet.
Woo Commerce is also owned by WordPress, and WordPress powers 30% of the planet's websites. Eventually, WordPress is going to further dominate as I'm sure they're going to be innovative to continue to eat away at Magento's market share.
I'm sure Magento's not going to take this lying down so I expect them to thoroughly investigate Woo's ascension. Most has to do with the affordability, ease of use, but the bottom line is that Magento is overkill for most online stores as will use only the basic shopping cart features.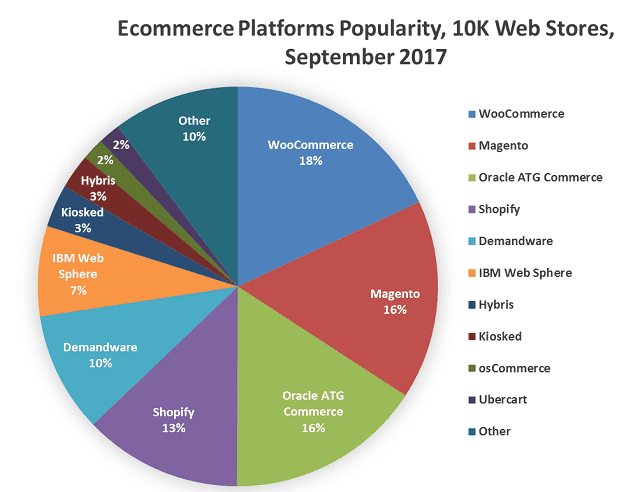 The following are WordPress sites with Woo Commerce using WIPAY payment method (Vasha Foods, and Genesis Technology); Novel Sports is also WordPress and uses FAC via Republic Bank. I have 2 more WordPress stores coming soon, one with WIPAY and one with FAC via FCB.
Vasha Foods is a national brand you should be familiar with. This site recently launched and to limited Central area as part of the initial phase. Having a national presence and a physical outlet means they start with a significant customer base to transition online. Being a large company also helps as they can carry the site till it finds its feet as there is no automatic market to take for granted.
E-Commerce Promotion in 2018
Because large online stores, those with big catalogs, take time to build, only a few can roll out per year. In theory, a year should be more than enough time, but realistically, to ensure solid readiness for launch, six months should be doable. But when you factor in the 'poke a poke' factor, even all the web designers in T&T combined can't roll out more than a handful.
How many online stores in T&T and who are they?
This is one of the best kept secrets in the country, right up there with the true medical condition of Maxie Cuffie. At the recent Trinidad & Tobago Internet Governance Forum (TTIGF) 2018, WIPAY's CEO, Aldwyn Wayne gave a figure of at least 10K Wipay sign-ups. I haven't clarified this figure as I suspect this is total sign-ups across the Caribbean and includes both business and personal accounts, i.e. 10K is not the T&T number.
WIPAY's T&T sign-ups would have definitely brought up the online store count in T&T combined with stores using FAC (itself was less than 100), and still, despite the quick set-up time using WIPAY, the lead time to launch an online store limits fantastic numbers. Overall I would make an educated estimate of still less than a hundred E-Commerce stores in Trinidad & Tobago, with only about a dozen or so doing any significant business.
The elusive local AMAZON
Not that many have tried and still trying. ALL HAVE FAILED MISERABLY and learned the hard way that the concept is not enough. Some free advice (and hasn't all my advice been free?):
You need a team. This can't be done by an individual
You need a big budget. Nothing less than $100K TTD
You need a robust multi-vendor module. Cheap $500 USD extensions won't do
You need more than mechanics. A technically sound website isn't enough
You need time. Such a project will take at least 8 to 12 months
You need patience. It's hard to get vendors to buy-in and get off their butts
You need to know what you're doing. The idea is not enough
You need to have belly. A local Amazon will take a few years to take off
Rome, nor Amazon was built in a day. Though you don't have to reinvent the wheel, you have to build your own wheel and roll it yourself. If you haven't noticed, the oldest E-Commerce site in Trinidad & Tobago isn't regarded as a local Amazon, and it's been around for over a decade.
Ministry of Trade & Industry- NATIONAL E-COMMERCE STRATEGY
Where do I start? The entire country is collapsing under the 'leadership' of this clown-car government. Nothing is working and nothing ever has in our 50+ years of independence. Trinidad & Tobago is the most ungovernable country in the world. The first half of 2018 is almost over and NOTHING of this strategy has been implemented and I'm not surprised, are you?
Local Online Merchants- DROPPING THE BALL
Points still to the Ministry for making an attempt to promote local E-Commerce, albeit only on paper. It's really the private sector who's fallen way short and fully responsible for the slow development. And given that our governments have always been bought and paid for by private business, perhaps this is by design, evidenced by the 7% online tax that penalizes consumers to protect big business.
Still, my observations of existing online stores, are that they are not promoting like the US. Here it's always 'by the way' and incoherent; I don't get that there is any real strategy. What you have to understand is that the local online shopping market is both there and not there. The market 'is there', evidenced by the millions spent on US sites consistently each year. It's 'not there' for you to easily redirect just because you have your local online store BECAUSE IT CAN'T WORK LIKE THAT.
Such market redirection has to be molded and massaged. To persuade these Trinis to buy from you is a big ask and technically can't be done by just one store. Even physical stores who move to online experience this conundrum; their customer base are still apprehensive. I was happy for the National E-Commerce Policy as I believe that it would provide a focal point and synergy for raising national awareness.
Still, it's not impossible, it's just that you have to formulate the right strategy; it can be done.
Website Design in Trinidad & Tobago 2018
Local company websites are chugging along merrily. We are long past the point of a it being a new, cool thing and now an accepted part of running a business. Many got this epiphany when they searched for a local website and found either nothing or some crappy site ranked first on Google.
I'm actually in the best business to be in right now given the economy; companies and individuals are looking for opportunities or competitive advantages to stay alive or make a living and both business websites and online stores provide that.
Old websites being updated, upgraded
I've had almost dozen clients call from out of the blue asking for website upgrades making most of my new business this year being old business. Some are asking to add E-Commerce functionality but many want full upgrades with new templates and content. I'm sure other web designers in T&T are experiencing the same with their clients.
Fortunately I haven't lost any clients to my competitors, all have called me back, many have been clients since 2013.
Still same choice of local web designers
The short list of my competitors remain short, there's only been a few new entrants in the website design market but they are yet to make their mark. The same names are bandied about at client meetings and from where I sit the market has pretty much remained the same.
I'm indifferent to what my competitors do and only concentrate on what I do. It's the reason for my success and what's brought me this far. There's plenty room for all of us because clients have different objectives, budgets and even prejudices. I've met with a many companies and not selected for the project, and I don't go crying in the corner sucking my thumb.
Website Promotion in T&T 2018
The print media locally is dying a slow death. Evidence is the paper-thin, pun intended, papers that pass for newspapers these days (much less what passes for news). They are mainly supported by the conglomerates that own them via the member companies who advertise, without which they'll be dead in the water.
Online Marketing: Social Media, SEO
Social media advertising on Facebook is the primary form of online promotion locally and more effective than offline promotion through print and television. Make no mistake though, there is absolutely room for traditional advertising, especially radio as I've been so informed many a times about various products and services that I saw no accompanying online promotion— advertising which I've personally acted upon. Online promotion is just another tool in your toolbox; you just have to pick the right tool or mix of tools.
Given the low organic reach of official business pages, you have no choice but paid Facebook campaigns. The Facebook Ad Manager is bit intimidating but these campaigns, if they don't work for you optimally, they work substantially, i.e. you still get value for money and see results.
Videos are also very popular these days but I would caution you not to just jump on the bandwagon as 'everyone is doing it'. Follow those who are doing it right.
Online Marketing: Email Marketing, Inbound/Content Marketing
Email marketing doesn't feature much as an active marketing tool as it should be, most clients view it as a mere complementary service, but I think it's only because they don't know how to properly harness the power of email. I wish they would use it more though as i think they're really missing out, but that's another article.
The real website 'vogue' if you can call it that, is Content Marketing. But it only appears to be a current trend, it's really here to stay. All it is, is the marketing function rediscovering it's fundamental raison d'être, the customer and zeroing on that focus.
This is why many companies want to upgrade their website with a more customer-centered positioning away from the static, brochure-type that used to be the accepted norm. On a lighter note, I'm also still getting new projects to upgrade antiquated 80's era sites.
Conclusion
Again, I'm really in the best business right now as the website design/E-Commerce market is wide open and there are few formidable competitors, so business is always there. That and coupled with the fact that I'm deliberately a small, boutique service and intend to stay so.
Despite the slow pace for E-Commerce, regular business websites are moving onward and upward so I'm still happy overall. I don't think we should wait for online shopping to grow organically because at this pace it won't be fast enough. I do have some ideas and recommendations for any willing business or entrepreneur out there, and that's coming in my next article titled: "Trinis Are Not Ready for Local E-Commerce and Other Myths".