Website Design in Trinidad, When It Rains It Pours
I can't believe it's been a month since my last blog post and I'm sure you're wondering where I am. First, I can get away with such a gap between articles— and only for the short term, but not you (it impacts on your SEO). I'm going to nip that bud in September as I've created the breathing room I needed and I'll tell you why.
Website Design has picked up
Right after I posted my 2016 Mid Year Review article lamenting the end of the world of website design in Trinidad & Tobago, the damn thing picked up with a vengeance. So much so that at the start of September I have to put a hold on starting new projects till October.
You're also not going to believe this story, but today (Sep 7), someone actually drove down to my home behind God back where I live, to drop a quotation request. I don't know how in heck they found me as I have no address on my website (except that I'm based in Princes Town) and because I choose not to have a public office. I'm also still scratching my head on why they just didn't email it to me.
Website projects getting bigger
You've all seen my price plans, they're designed around a 'standard' structure and size. Lately I have more custom projects in a much larger scale. I'm leaning to bigger projects now as it's better for me to work on one big site than four smaller ones. However, I don't want to close the door on smaller projects as it's not me to 'get too big' now. Those who've been following me know how I operate.
I'm restructuring things to be able to handle all business efficiently and effectively. However, I'm ever cautious not to get this thing feeling like work as it's my passion that drives me.
More requests for quotes and propoals
Being on the first page of Google I'm always on the shortlist of companies to call. Though I saw inquiries drop considerably during the early part of the year, it has suddenly improved. Truth be told, as a rule I don't respond to tender and proposal requests. By respond, I mean I don't submit tenders and proposals, but I do reply stating that I'm declining. I don't do that out of arrogance, I just have doubts over the objectivity of the evaluators and hence there'll be a low probability of getting the job so I just don't bother.
If it's a request for quote, I normally point to my standard price plans.
E-Commerce has picked up
Notwithstanding the current economic climate which continues to have a negative outlook, not everyone is viewing it as an obstacle. In fact, it seems that there are a few seeing it as an opportunity. You will agree that we've all seen this before— economic cycles— booms and slumps, and there are those preparing for the boom.
I have a couple of mega E-Commerce projects in the works and will be rolling out a couple in the next month or two that's been in development a while. There's also been some developments as pertains to online payment options in T&T and local delivery, and I've already started that article which will follow this one.
Bottom line, online shopping in T&T is set to exponentially grow as big companies get in the game, and they're not going to just be tickling it like many are doing now.
Website maintenance has picked up
Old clients are still coming out of the woodworks to update their websites. This is a continuation from the start of the year and has been sustained if only to keep competitive. It's also partly due to the customer-driven reality of websites as a first call for information and the new standard for T&T.
Support Ticketing system rolled out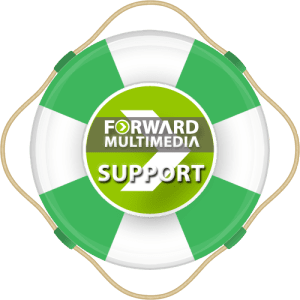 Keeping up with update and maintenance requests via email has become increasingly difficult so I've had to implement a proper system to provide clients with support that can be done timely and kept proper track of.
I had introduced you to my support assistant Avionne Niamath in my article of September of last year: Forward Support. It's one year later now and I've added a ticketing system to further streamline the process. You can take a look at Forward Support Central.
Clients are now able to log-in and post their update requests using this automated system that centrally manages everything and now email requests do not get lost. I've been rolling this out quietly as update requests come in and I've been systematically sending log-in credentials to select clients to test the system. So far it's been working great and clients love it.
Conclusion
I didn't plan for this to be a long article so I'll stop here. I just wanted to touch base with my readers and let you know that I'm still around. August really took off and I began to drown so I had to mash the brakes and ask myself what do I really want to do now. Decisions…