Website Design In Trinidad & Tobago
It's a fact that most local websites are disappointing their visitors who come in hopeful that they will find all the information they're looking for. High quality websites are few and far apart.

It's mixed news in 2018. The economic meltdown bordering on collapse appears to have either steadied or pulled back to a slow decline. It depends on who's looking at it. But I'm not naive to say that anything is looking rosy, far from it. Decisions still have to be made but more companies in Trinidad * Tobago are focusing on having optimal websites.
It's no longer a question on whether a website is an expense or an investment. In 2018, ALL companies know they're dead in the water without one.
The good news is that Trini companies now fully accept the standard business tool that a website has become. Though many are still procrastinating for whatever reason, they have no doubt that a website will work for their business and that they need it. Often they are reminded of this when they go to other sites looking for information."
For those Trini companies that have websites, when we visit, it's a different story. They look like they were not expecting us at all and this is very common in Trinidad & Tobago. There are many telltale signs:
There is usually no continuity/connection from the point we were sent, i.e., "get details on our website' but they didn't put any.
The website looks like it hasn't been updated, usually having months-old news or blog posts.
The general design and style of the website looks old and out of date.
Quality Websites in T&T Estimate
Daily Visits of #1 Private Site in T&T
Lack of quality web designers
If you Google 'website design trinidad' which is the most coveted keyword in the local web design industry, you'll get the list of the 'top' ten web design companies in the country right there on the first page.
I put 'top' in quotes because that doesn't necessarily mean they (we) are the best but the BEST RANKED per Google's search algorithm.
How do you tell which company is 'quality' and which isn't? There are two things you have to look at:
1. Their own website- it should clearly demonstrate the breadth of their expertise and whether or not they have any skill
2. Their portfolio- examine for both depth (number of clients) and quality
Lack of businesses to do it right
In my experience ALL businesses are willing but few follow through, so web designers are not completely to blame. Site owners generally fail to organize their content, thinking that the web designer will miraculously spin straw into gold.
Many websites designed by Forward Multimedia suffer from this syndrome as business owners start off hot and heavy, very excited about getting a website, then 'boil dong like bhagi' in a short time. Often I have to wait weeks for content.
What makes a website 'WORK'
Website design is both an art and science, a combination of looks and appeal, form and function, optimized for your visitors and search engines alike.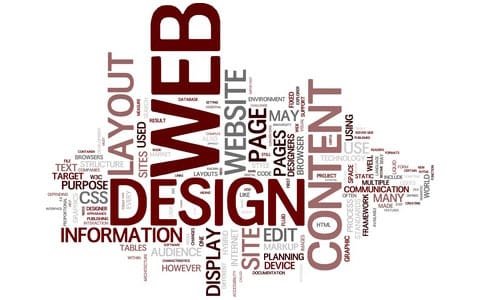 When potential customers find you, you want your site to complete the sales cycle and convert that visitor into a customer. Isn't that the reason why you have a site?
For them to find you, they have to search. For them to search they need keywords. When they enter keywords, search engines have to match them with your site. Easy as macaroni pie right?
Some actually think so and that's why you see many sites built using do-it-yourself website builders, free website providers, the cheapest web designer in T&T and the ever popular cousin or pardner who 'knows about websites'… aargh! Trini to de bone! Some business owners and even top management mistakenly assume that since websites concern computers then they fall within the domain (pun intended) of IT. Be advised, website design is its own thing!
5 Reasons why now is the best time for a website in T&T
A lot of your competitors have no websites or have poorly designed ones
There are many vacant keywords in local search occupied by sites that don't deserve them
The Trini consumer is computer savvy and knows how to use a website
The Trini consumer is looking for Trini businesses online
If you start sooner rather than later you'll be ahead of the learning curve when the competition finally gets wise
5 Reasons why Forward Multimedia should design your website
I fully practice everything I preach
If you want an idea of the website I can do for you, look at my website
I know what your site needs and can convey that to you
I know how to market online using proper inbound marketing techniques
I partner with you for the long term development of your website
What are you waiting for? Look at my portfolio, look at my site, read my articles, then pick a website package and HIRE ME!

We're Website Aware
Trini business owners have fully acknowledged the need for business websites and know that they'll be hurting themselves without them.
Though knowledge is power, they accept it in the theory. There is still a lack of belief that a website can substantially improve sales, resulting in not being 100% behind it.

Website Pricing in T&T
There is no standardized or base pricing for websites in T&T as far as I see. From my observations it appears to be based on what the market can bear, I've literally seen quotes from competitors for ten times my pricing. As for government quotes, forget it, as it's usually 100 times the real value.
My pricing is based on the estimated hours a site should take plus an additional contingency, and all quotes for custom projects are done in a similar fashion.