E-Commerce in Trinidad & Tobago
Finally all the elements are in place, but where are the merchants?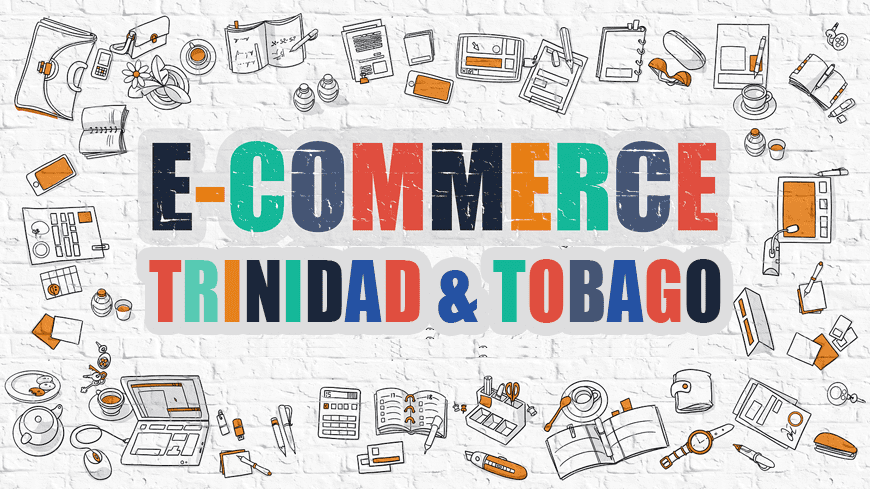 Economic conditions are not stopping some merchants in 2017. $1B per year in packages cleared by local courier companies and all systems in place and available for online store set-up in T&T makes for a still ripe market

While Amazon is in its prime at 23 years old (birthday: July 5, 1994), E-Commerce in T&T is barely creeping in 2017. This is puzzling, given our inborn Trini ability to assimilate, replicate and duplicate everything American.
The blame falls squarely on three parties:
The Government, for not providing the legislative and bureaucratic framework and their anti-online stance- 7% online tax, and bitter public statements (see video on right)
The banks, for not providing a means to a payment gateway
The business associations and Chambers of Commerce, for not using their influence and raison d'être to advance this agenda
I would love to eviscerate each in turn but it no good can come of it. My readers know me as solution oriented with passing commentary on what brought us to where we are, and here we are all broughted.
This page is to give an overview of the state of the industry and E-Commerce in Trinidad & Tobago as of 2017 and to answer your question of whether it makes sense to set up your own online store. To answer the question now, the answer is YES! But I doubt you'll stop reading .
THE STATE OF THE LOCAL ONLINE MARKET- SHOPPERS
As we Trinis say, 'you arksin answers'. Trinis are long past being ready for shopping online, we've been doing it for years and it's as natural as breathing. The market abounds with courier companies offering US addresses and we all remember the big hullabaloo, enough for this statement from your 'Finance' minister:
I'll start with the direct quote from his budget statement on Friday 30 September, 2016:
"Madam Speaker, the popularity of online purchases has increased significantly over the past few years. Reducing the demand for these items helps to save on foreign exchange and to assist local industry. There are 31 Courier Companies registered and bonded in Trinidad and Tobago and is estimated that the value of packages cleared by these Courier Companies exceeds $1 billion a year " [Colm Imbert- Minister of Finance, Trinidad & Tobago]

Size of online shopping market
I've always maintained that the raw numbers don't matter and I use the example of your neighborhood 'parlour' or mini grocery as proof; but just about any business enterprise in your community can prove this point. These businesses are doing just fine in their limited geographic reach. I'm in Princes Town and there are literally thousands of businesses across Trinidad &Tobago I'll never set foot in and they're doing fine without my business.
An online store expands your limited physical market of a tiny percentage to a virtual 100%. As we say in Trini, you don't need no 'big mats' to figure this out.
Size of market: raw numbers
The official population of T&T from the last census (2011) stood at 1.3M and as of 2016 it's 1.4M. This means that 200K men and women don't care much for TV, but this statistic isn't important for this article. What's important are the numbers online which is around 900K but more importanter than that are those online who are working.
According to the CSO this figure stands at just over 600K as of 2016 and one can surmise that the majority are online. This can be supported using Facebook's 'Create an Ad' tool to estimate reach, i.e. those in T&T with Facebook accounts.
Size of market: Value
From the above quote by the Finance Minister, the value of packages cleared by local courier companies was about $1B TT Dollars per year.
Size of market: credit card penetration
To shop online requires a credit card so the 600K online population obviously overstates the number. If many households are like mine, I have just one credit card that my wife and I use. But she shops for both of us so in many cases the purchasing power is still two.
THE STATE OF THE LOCAL ONLINE MARKET- ONLINE STORES
We can all agree the number of online stores in Trinidad & Tobago is so statistically insignificant equating to almost nil.
Pre-First Atlantic Commerce (FAC) 'jerry-rigged' online stores
These are stores set up by individuals and companies using mainly PayPal that can do no substantial business. PayPal limits monthly withdrawals to $500 USD and usually most could barely get it to work to actually withdraw funds to their T&T linked credit card.
First Atlantic Commerce (FAC) online stores
When First Citizens Bank (FCB) came on board in 2013 and started offering the FAC payment gateway, until then there was only Scotiabank. FCB won't disclose these figures but I can extrapolate from my experience with actual integrations how many can be done per year by myself and other local web designers, and to date I don't put his number above 50.
Confidence Index of local online stores
This is my term and there is no scientific measure and I'll say that the yardstick is from zero to Amazon. There isn't enough online business to properly gauge but feedback on the ground is that Trinis are wary and cautious about shopping form local online stores.
THE STATE OF THE LOCAL ONLINE MARKET- SUPPORTING FRAMEWORK
Legislation: The Electronic Transactions Act (2011)
This piece of legislation is only half proclaimed into and the remaining half still languishes to this day. However, a little bird told me that there are still gaping holes in this legislation which is the real reason why it remains untouched.
Government Programs: National E-Commerce Policy
This government, of which I'm no fan, is in the process of establishing a National E-Commerce Policy which I expect is to promote the local online industry. I have been contacted for my insights and I'm doing my part (for what it's worth) and I'm hopeful (foolish me right?) that something good may come out of it.
Shipping & Delivery: Local, Caribbean, International
Well we can have shipping in T&T as we're two islands and obviously local delivery. I include Caribbean as all local merchants, especially the larger ones will have their sights (and sites) set on the wider Caribbean market.
Minister says NO to online shopping in Trinidad & Tobago [2016]
Update Required
To play the media you will need to either update your browser to a recent version or update your
Flash plugin
.

7% Online Shopping Tax in effect

This I just don't get. What a knee-jerk reaction to cure the symptom and not the disease and pretty much proves that this government can't see the forest for the trees. But they are politicians being politicians so we just have to bear with their acute lack of brains.
C News Live Report on $ spent shopping on US sites per year [2014]
Update Required
To play the media you will need to either update your browser to a recent version or update your
Flash plugin
.

What will speed up the process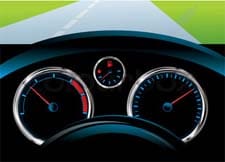 The emergence of at least one solid online store that duplicates the US experience right here in Trinidad & Tobago will definitely speed up the process and that's happening right now in 2014. For others, that's a big ask because the vast majority of Trini business owners are nowhere near the level of US customer service that exists in the brick and mortar stores, much less a virtual one.
Any online store in Trinidad & Tobago however, built by FORWARD MULTIMEDIA, will definitely be in a league of it's own and fully deliver the US experience.
Set sights on the Caribbean too

E-Commerce in the Caribbean: Only the entrepreneurs on the ground will be able to tell if their Caribbean islands are ready in terms of mechanics and the market. The broad rules still apply in terms of building a solid online store and there are many possibilities to explore.
Trini companies should set their sights and sites on the wider Caribbean as part of their long term strategy as many islanders regularly visit T&T to shop. One Forward Multimedia site is already doing it: TnT Bamboo Online