How E-Commerce Works in Trinidad & Tobago- a Concise Guide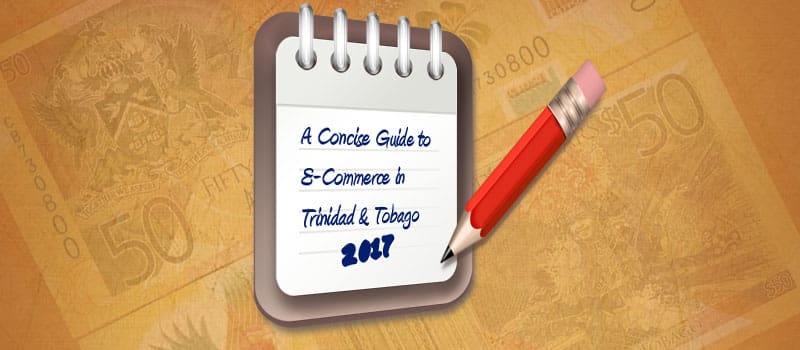 [2019 UPDATE: Most of this article remains relevant in 2019 with only minor updates needed. I'll soon freshen-up this guide. I'll also finish up the full COMPREHENSIVE guide.]
Online shopping may not be booming yet in Trinidad & Tobago but it's on everyone's hearts and minds, if not thoughts and prayers. It's booming elsewhere though, notwithstanding the state of the economy, you know, vis-à-vis T&T's foreign exchange being drier than a stale roti; Trinis have nowhere else to shop except US sites
I'll skip over explaining why Trinis aren't shopping online here as I've already touched on them in many E-Commerce articles. But if you must know, there just aren't many online stores in T&T and Trinis don't trust them.
THIS is focused on bringing a new and minty fresh 'E-Commerce in Trinidad & Tobago' updatefor 2017. Since I can't find the time to do an 'Ultimate' guide, I'm giving you it condensed and 'Concise'.
Now, I'm compelled to write this version asap as I'm suddenly inundated with inquiries on the topic. There are some new developments that I need to tell you about so I won't get into the state of the online shopping market this time; this article is strictly about the mechanics of local e-Commerce.
The Website- Your Online Store where I cover the platforms available
The Payment Gateway- How to enable online payment and the options available
Delivery- Local & International delivery options and integration guide

As you can see there are only three (3) moving parts that matter (obviously there are many moving parts for the entire system to work), but essentially, when you and I shop on Amazon, all we do is Browse/Add to Cart (the website), Checkout (the payment gateway), then wait for our order at our door (delivery).
The question is, can we replicate it here in T&T? The answer is yes, and yes with no workarounds and ratchify.
The website- Platform Options
The platform is the software or engine that runs your online store and everything you need to manage it in the backend (like add products, manage inventory, set prices, process orders etc.), and what your visitors experience in the frontend (the look and feel of the website, browsing categories, adding to cart and payment).
There are three (3) options out there but only two (2)* are applicable to T&T. (*see below)
1. Open Source E-Commerce Platforms- Magento, Open Cart, Prestashop, Zen Cart etc.
Magento is the number one E-Commerce platform on the planet, powering almost a third of all online stores. There are two versions (editions) available:

Enterprise (costs $15K USD per year license, out of reach for everyone in T&T), and
Community (Free, which is what we Trinis like to hear)
Still, the Community Edition is everything you need and then some, and I call it hardcore; you really have to be vested in your grand vision for E-Commerce if you want to invest in Magento. It requires time and money before, during and after site launch.
Magento is my choice for 'HARDCORE E-COMMERCE'
Magento is not for the faint of heart as it's not only expensive to set-up and maintain, there's also a very steep learning curve. Even for the more tech-savvy site owners (and only a small percentage of you are), its robust and complex back-end can be intimidating. This may be minimized in larger companies with the luxury of dedicated personnel to manage their online division, and that's normally about two to three people, one of whom is the IT guy who happens to have some web knowledge.
This is why I recommend Magento for larger companies with larger catalogs, like in the thousands of products, and also with LARGER VISIONS as this is definitely not for the common Trini business strategy of 'trying a ting'.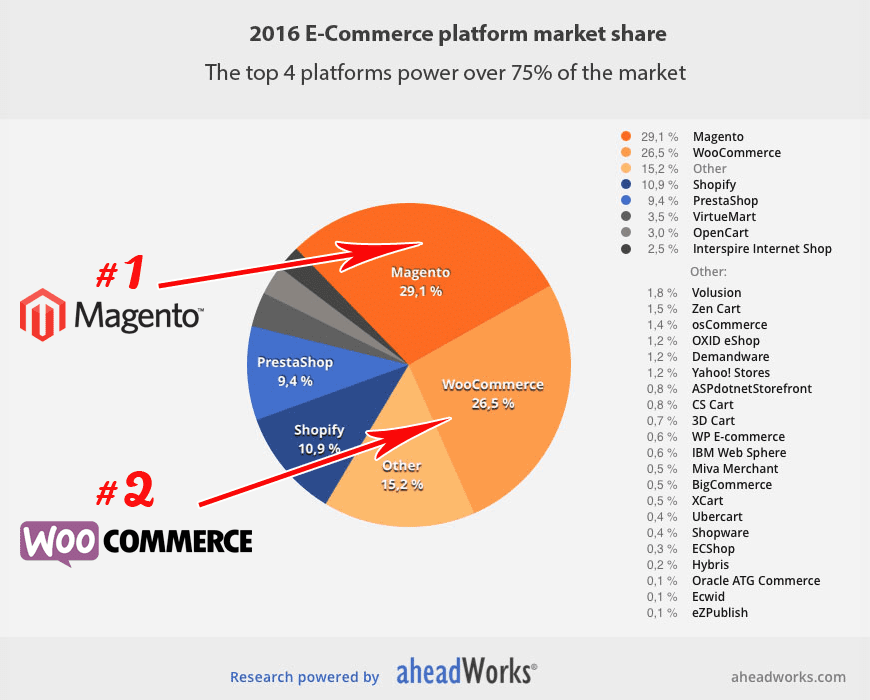 And what about the other 'designed for E-Commerce' platforms like Prestashop and Open Cart etc.? As you can see, they are popular enough to be legitimate options. But also as you can see, they rank well below the second placed platform, Woo Commerce (explained in my second platform option), which is not a 'hardcore' platform at all, and yet still puts them to shame. I mean, really, they should be embarrassed that a blogging platform with an E-commerce plug-in runs circles around them.
Also, I don't think there's room for hard, medium, and soft-core here in T&T, and maybe I should refer to them instead as premium and standard E-Commerce as they should be . And also also, littering the online store landscape in Trinidad & Tobago with many platforms won't do the local industry any good and would perhaps hurt, as we'll all (both web designers and merchants alike) be jack-of-all-trades and masters of none.
What's the big deal with Open Source?
Open source platforms allow developers to access their code to make custom modifications. The custom modification of interest to us here in T&T is the ability to integrate our payment gateway and delivery module. Propitiatory platforms are usually 'closed-source' with no access allowed.
2. Open-Source Content Management Systems (CMS)- WordPress, Joomla, Drupal

Blogging platforms like WordPress used for business websites enable E-Commerce via many extensions or plug-ins. The one that eclipses the competition is Woo Commerce which the WordPress parent company Automattic ultimately bought and brought into the WordPress fold, which is very telling right there.
WordPress is the leading open source platform but there are other popular ones like Joomla and Drupal with a few other notables. WordPress is way ahead of the competition as a platform for both regular business websites and online stores and is the platform I use exclusively for business websites and I know it well.
3. Hosted Platforms (Closed Source)- Shopify, Big Commerce, Volusion
These are for the do-it-yourselfers who prefer to pay a monthly fee for an E-Commerce service that they can manage completely on their own. By virtue of being closed source, they are obviously non-starters and out of the question. I put them in so I can put them out.
HOLD YOUR HORSES! It seems that the jury may still be out on the option of hosted platforms. I've just come to learn about a new hosted solution that supports First Atlantic (FAC) Commerce and Wipay that's based on the Magento platform. I'm evaluating it as we speak, hoping that I can recommend it, if they can get the pricing right, which, at the moment, is expensive in my opinion. I'll keep you posted.
The Payment Gateway
So you have your platform, whichever you so choose, and your customers can conveniently browse your online store, view your products, be they new, on sale and regularly priced items, add them to cart the way God intended and proceed to checkout. Trinis don't have to be schooled on what comes next: enter billing, delivery address then proceed to credit/debit card number which will securely collect the funds from Visa/MC etc., (for a transaction fee of course) and forward the funds for you— after all, it's your sale.
First Atlantic Commerce Payment (FAC) gateway via a local bank
From my previous articles you are very aware of this gateway provided by First Atlantic Commerce out of Bermuda through partnerhips with three (3) T&T banks: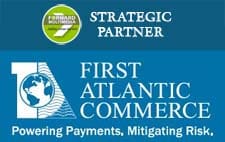 First Citizens Bank (my personal favorite)
Republic Bank (my second favorite, I have no problems with them)
Scotiabank (I avoid like the plague)
There is no RBC Royal Bank yet though FAC indicated that they were on board, but, no one at RBC seems to know anything; maybe it's a secret and if so, damn, they're good at keeping a secret!
Merchant Account required at FCB and Republic
The process requires you to first apply to the respective Electronic Banking Units of either FCB or Republic to get approved for a Merchant Account. Once approved you will be issued a Merchant ID (MID) which is used to link the gateway mechanism on your site to your account so that funds flow properly.
FAC in Bermuda will pretty much accept anyone the banks refer as the banks have strong screening processes to evaluate risk etc. Existing bank customers usually have no problem with the MID as it's more paperwork and rubberstamping because of established relationships.
New businesses, smaller companies, individuals may not have it as easy and if they cannot qualify for MID, then the banks will usually request a security deposit to hold for a while, starting from a minimum of about $25K (TTD).
First Citizens Bank
Electronic Banking Unit
62 Independence Square POS
Republic Bank
Electronic Channels & Payments Division
POS
WIPAY Financial (T&T/Caribbean's own PayPal)
They can't call themselves the local PayPal but I can. I've written a comprehensive article about Wipay, and if you haven't read it here:: Move Over PayPal, We Have a Trini Version Now.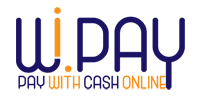 I believe Wipay completely changes the game both in Trinidad & Tobago and the Caribbean and will propel online shopping to new heights in a short space of time. We have a bona fide and totally legit alternative to PayPal right here, right now, in Trinidad & Tobago.
This company brings to you the main features you know and love about PayPal:
It's free to sign up (that word FREE again!)
There are no barriers to entry, anyone can sign up
Easy to integrate on your website
Allows online payment with debit/credit card
Allows online payment from your Wipay account AND without credit card
Enables Caribbean E-Commerce in local currencies
Allows transfer of funds from your account to your T&T bank account
Additionally, Wipay uses FAC, so you get First Atlantic Commerce without having to get your own merchant account.
US based payment processors like 2Checkout and PayPal (not recommended)
Prior to having our own payment gateway offered and supported by local banks we had no choice but to use these US based options which were not optimal and still aren't. To date, there are no US based processors who are optimal.
2Checkout supports Trinidad & Tobago but is grossly expensive and PayPal limits monthly withdrawals, can't link to a T&T bank, and forces a Paypal account to pay. Bottom line- USE LOCAL

Delivery- within T&T, Caribbean & International
Because we're so heavily Americanized here, we automatically call it shipping and it's still correct to an extent as you'll have to ship to Tobago. Call it delivery, shipping, Shirley, the last moving part in this highly technical online machinery is available and accessible. You can integrate a local delivery module that calculates delivery costs within T&T by area.
T&T Delivery via TT Post via preset rates (no E-Commerce module)
This is a government operation so what do you expect? They can't even roll out postal codes on an island the size of which is only a single ZIP code in the US. The only thing TT Post can be used for is if you preset flat or price-based rates on your site without having to use local areas to calculate.
This means that Universal is the only game in town for a local delivery module that calculates by destination. Eventually in about the year 2050, TT Post will have their own module.
T&T Delivery via Universal Package Systems Ltd E-Commerce module
I've already successfully integrated this module on a client's Magento site (launching soon), and I'm glad that we now have this service. Integration is a bit expensive but it will eventually go down. You may visit their site for more details and additional services like Cash on Delivery.
Delivery Caribbean and International
Yes Caribbean is international too but I refer to it as most every client I'm building online stores for has the Caribbean in their sights in the medium to long term once they get comfortable with T&T. And there are some who's market is global from the get-go, and yes we can as I already done done it.
FedEx account integration for international delivery
E-Commerce platforms will generally have the major international carriers like FedEx, UPS, DHL etc. as shipping options which can be enabled and configured in the back-end. Magento has both FedEx and UPS and I already have a live Magento store that's configured with FedEx.
PLEASE NOTE: I'm not totally done with this page but I felt the need to put up at least the most essential info right away given the renewed interest in E-Commerce locally,