Development & Maintenance
Website Maintenance: It's your site's lifeblood. You don't update or your WEBSITE DIES- it's just that simple.

The worst thing you can do is launch a website and then have long gaps between updates. You should ALWAYS be doing something, however small, to improve your website.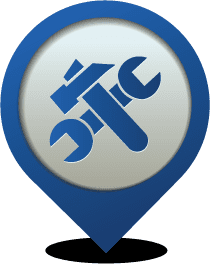 One of the most frequent questions I'm asked by new clients is 'what about website maintenance?' which I like to hear as it's a good sign that the business owner is thinking ahead. Unfortunately, for many, that's where it ends.
I'm frustrated that Trinis don't get it, that their websites can work so much more for them than what they currently do. I'll be the first to admit that many of the sites I build for my clients DO NOT WORK and the sole reason is that after I deliver their site it's usually never touched again.
I'll be the first to admit that many of the sites I build for my clients DO NOT WORK
The majority of websites in Trinidad & Tobago today are not realizing their full potential because of lack of 'proper care and feeding' so they are well maintained:
Care & Feeding Of Your Website
Regular maintenance serves two purposes:
THE CARE: General housekeeping- updating info, adding recent projects and images, adding new pages/videos etc.,keeping the site's content current and fresh
THE FEEDING: Which makes the website grow by improving/solidifying/fortifying  search rank, increasing new visitors, lengthening their stay, capturing more leads, converting more visits into customers
Websites built by Forward Multimedia are all built with Content Management Systems (CMS), specifically WordPress. You can read all about a CMS on my CMS Page but the bottom line is that it's easier for site owners to make updates. However, most never have the time nor really want to touch it so I usually tell clients that I'll do minor updates for free and will only charge when 'water gets more than flour' (I really actually say those words!).
For ongoing maintenance by me, whether platform or website maintenance, you may buy a PREPAID 'bucket' of five (5) hours that I'll draw from when my services are needed. These hours never expire. Only when I do actual work shall the time I spend be deducted, leaving a balance of unused hours available for the next time you have a task.
Design and add new slider images
Write and add new blog posts
Improve or add new pages- written content and images
Update your WordPress and template to latest version
Back-up your website
Apply Search Engine Optimization (SEO) techniques
Update new portfolio/recent projects
Update image gallery
Write email newsletter
Design new online flyer
Update Facebook Page

Are you doing ALL you can?
Trini business owners are notorious for neglecting maintenance. You'll see many sites with copyrights circa 2001 and recent blog posts/news updates more than a year old. This alone turns many visitors away and they never come back.
Using a CMS like WordPress makes it very easy to make your own updates and general edits. With a little training and practice you'll see for yourself.

Critical Maintenance Areas
WordPress frequently makes both minor and major updates to fix bugs or close security gaps. The new versions are not always automatically updated on your website because sometimes the changes may interfere with your template.
Like WordPress authors update their templates for the same reasons. They may also improve or add features which will benefit your site. They also generally try to stay up to date with WordPress versions so it's usually best to wait till they update then update both at the same time.
In the even that something catastrophic goes wrong, it's always best to back-up your website at frequent intervals. I've had clients lose their entire website after failing to renew their domain or hosting resulting having me re-build their website from scratch.
WordPress Maintenance

$1,000 for 5 hours prepaid

Update WordPress/template to latest version

Create website back-up

Initiate malware clean-up if so scanned

Add new content, pages etc. to site

Add new slides and other graphic work

Post new status updates to Facebook

Prepaid hours deducted when used